Apartment Caselli 2
This apartment has two bedrooms with a queen bed each, sitting room, kitchen, small walk out deck, and a modern marble bathroom.
Our self-catering apartments do not include breakfast or daily housekeeping services. The apartments are located on Caselli Avenue & Douglass Street - about a 10-minute walk from the Inn.
check availability
Guest Rooms
The Inn, known for more than 35 years for its hospitality and friendly atmosphere, has 8 rooms and suites with views and private bathrooms as well as self-catering apartments.
The castro District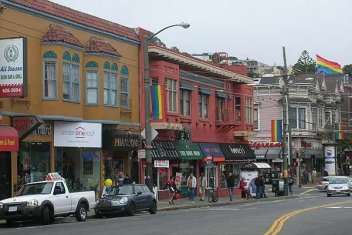 To many people, it's called the 'Castro District,' but to the gay community, it's known simply as 'The Castro.' It is one of the most diverse and interesting areas in all San Francisco.